Want to get a FREE preview video lesson from the Begin with Butter Home Baking Academy? Enter your email below!
Processing…
Success! You're on the list.
Whoops! There was an error and we couldn't process your subscription. Please reload the page and try again.
---
---
Hey BwB Family! It's gadget day!
If you've been here for a while, you probably know that my absolute favorite thing (besides my family ????) is baking. And I am admittedly a huge nerd about baking gadgets.
Y'all, I've tried all the gadgets. And–spoiler alert–a lot of them have better marketing than "cutting edge design".
There are a few baking gadgets that have earned my everlasting devotion. I'm talking about the tools that I cannot remember being without in my kitchen. The unsung gadgets that have made baking a much easier and fun experience for me. This post is my love letter to them.
Here we go!
**This post contains affiliate links. If you purchase, I get a small commission; I only endorse products that I've tried and tested in my own home kitchen.**
In This Post:
Oven Thermometer
I'm going to put it out there. Your oven is a liar. Not a liar in the malicious, manipulative kind of way. But a liar like your dog, when they're trying to convince you that you didn't just feed them dinner two minutes ago.
The same way you don't want to start baking in a cold oven (unless a recipe specifically calls for it), is the way that you don't want to start baking in an oven that's not the right temperature. But if your oven is unwittingly lying to you, what's the fix?
The fix is this.
This, my friends, is a low-tech godsend called an oven thermometer. You can either hang this on an oven rack or set it right on top of the oven rack and it will tell you the exact temperature of your oven at that time. My oven thermometers live in my ovens at all times because they tell me the real deal about what's going on in there.
Baking demands as much precision as possible, and this includes your oven temperature! Exact temperature is key to achieving a perfect result. That's why an oven thermometer is so important; it's calibrated to tell you when you've reached the proper temperature and it will let you know exactly how far off your oven is.
If you set your oven to 350°F without having this failsafe in there, it's highly unlikely that the oven will be at exactly 350°F when you're ready to bake. And an oven that's too hot or too cold could definitely lead to a ruined result.
Digital Food Scale
Not to be dramatic, but…
A DIGITAL FOOD SCALE IS THE MOST IMPORTANT TOOL IN YOUR KITCHEN.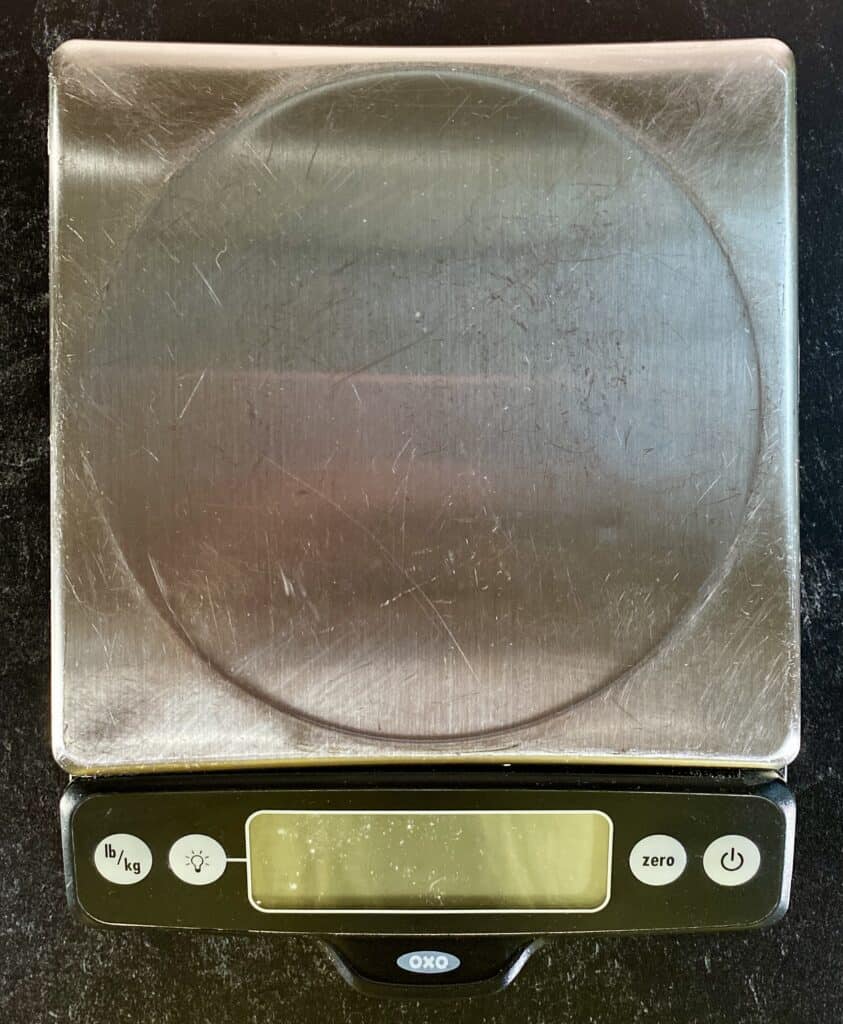 I admit that that was dramatic. But a digital food scale is definitely the most important tool in a baker's kitchen.
I've said it before and I'll say it again: baking is a game of inches, and how you measure ingredients will make or break your recipe every single time.
I've written two posts about why a food scale is important, and how to measure using a food scale, so it's not surprising that this darling item ended up on this list.
I have several digital food scales in my kitchen and currently love this one by Oxo the most. It's the newest iteration of the food scale that my sister gifted me all those years ago. This digital food scale by Ozeri was my first food scale (circa 2015) and it's still going strong as well! And for you design lovers, this Nicewell food scale is sleek and beautiful but also gets the job done!
Parchment Paper
I told Y'all that my baking beginnings were humble. This is the point where I share with you that I didn't know about parchment paper when I started baking. Now, I can't live without it.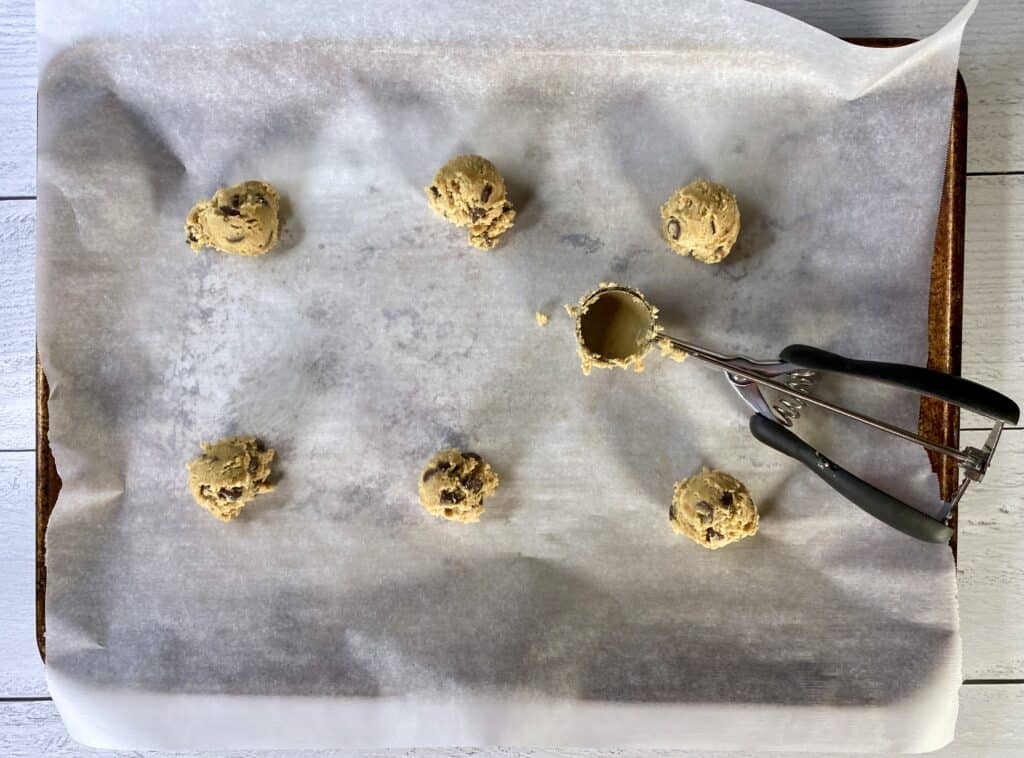 Parchment paper is literally heat-resistant paper that's used to prevent food from sticking to cake pans and cookie sheets. It's also tough enough to stay in one piece when there's a mess on top of it, which means that clean up is a quick business that includes throwing away the used parchment paper and giving my cookie sheet a quick wipe and rinse with soap and water.
It is genius for those moist (I know) layer cakes that have a tendency to stick. Simply cut a round of parchment in the shape of your cake pan, butter your cake pan, place the round at the bottom of your buttered cake pan, put butter on the top of the parchment, flour the whole thing and NEVER HAVE A CAKE STICK EVER AGAIN.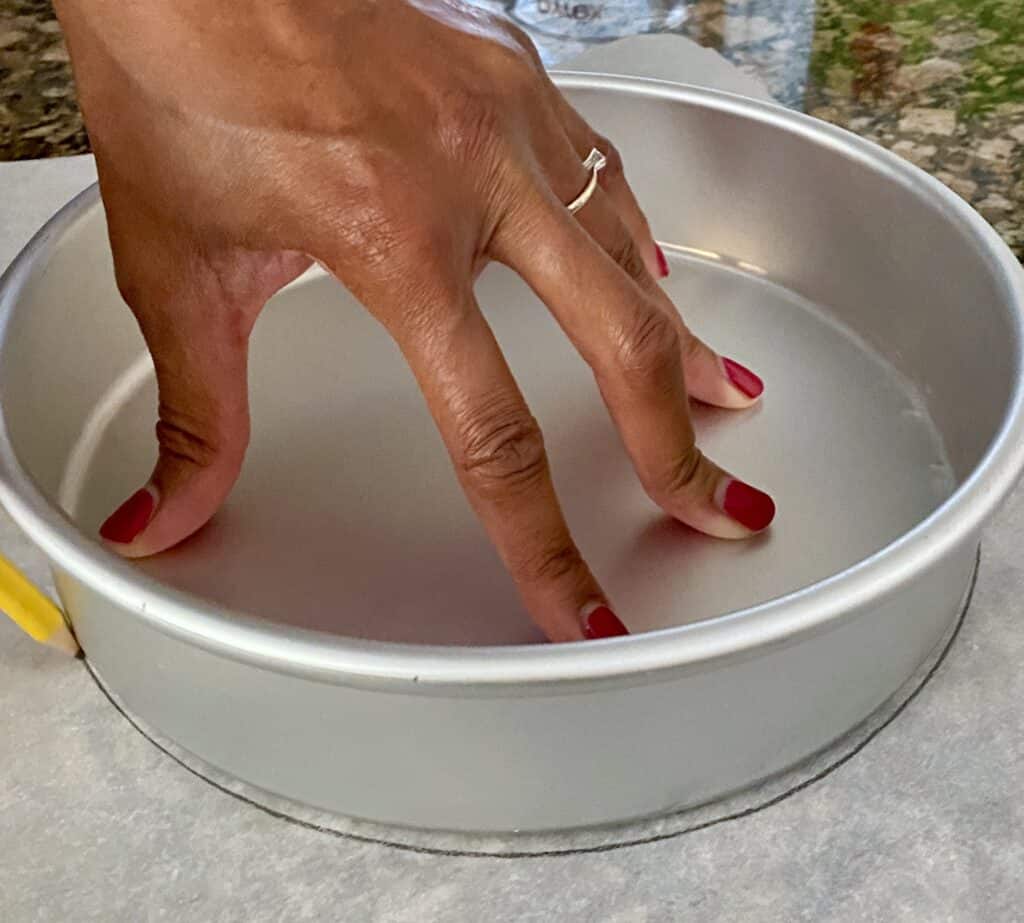 Some people prefer silpat silicone baking mats, which do the same thing as parchment but are reusable. I say try both! I did and I ended up choosing parchment paper because cookies spread more thinly (and get more brown around the edges) on silpat mats, but your taste buds might like what the silpat mat has to offer!
Multi-Level Cooling Rack
Friends.
Again, when I began, I did not own a cooling rack. I quickly found out that this was a must for baking, so I started with ONE of these:
The way I'm laughing at myself right now is not ladylike. It holds SIX cookies. But this is actually my favorite size for layer cakes, because I'm weird and I like each layer to have its own autonomous cooling zone.
I bought three more of the six-top cooling racks before I discovered this:
This was much, much better but it takes up a lot of valuable real estate on my countertop. It holds 24 standard sized-cookies or muffins and is a great fix when you have room for it.
I was slow-walking around Michaels one day and stumbled upon this multi-level cooling rack:
Family, please understand that this was an act of pure happenstance.
A multi-level cooling rack is genius because it holds 45 standard sized cookies and has a small countertop footprint. Instead of spreading out, this one goes up. I've used it to cool everything, from cookies, cupcakes, muffins, boules (and other artisan bread loaves), and my famous milk and honey rolls. It's truly a space saver and it helps you get lots of baked goods off of hot pans in a hurry, which is important!
Danish Dough Whisk
A Danish dough whisk is the most amazing tool for making any kind of bread dough by hand. Unlike a wooden spoon (which is also a great tool for making bread, by the way), a Danish dough whisk works through tough doughs much more easily, thus making mixing more efficient and less backbreaking.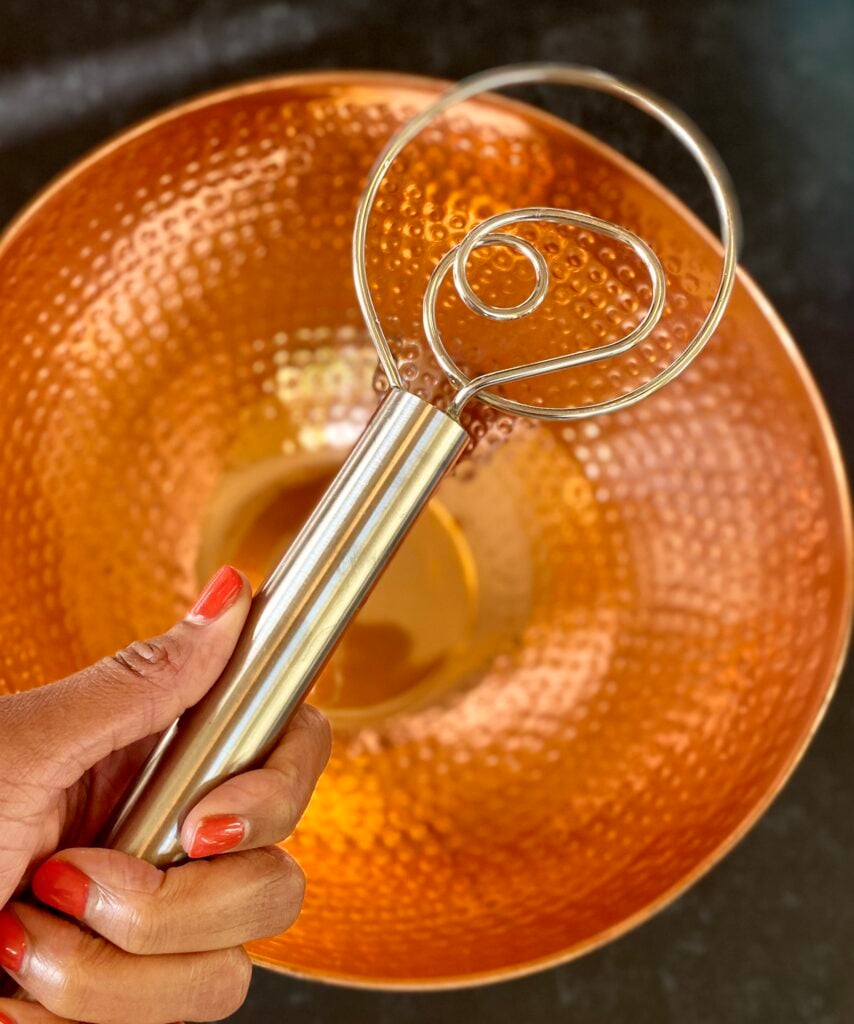 For those who enjoy making bread dough by hand, this tool is it. You can work through harder doughs much more easily because there's not a solid spoon for resistance.
Pastry Cutter
A pastry cutter is a tool that's used to help cut solid fat into flour, and is specific to pastry (pie!) making. For pastry, it's important to have larger chunks of solid fat in your dough. Those large chunks of butter (or shortening, or even lard) release small amounts of steam as they're baked, which creates tiny pockets of air in your pastry dough. That's where the flakiness comes from!
Some people like to use a food processor to make pastry dough, and that's a great technique too. I am a very hands-on home chef, and I actually prefer to use hand tools to mix things like pastry dough and bread. With practice, using your hands helps you develop a great baker's touch. Because one of the best kept secrets in baking is knowing when to stop.
A pastry cutter is a low-tech tool, to be sure, but it's an amazing gadget and an absolute must for the home baker who wants to make pie without investing in a countertop appliance.
Air Tight Storage Containers
::Cambro storage containers have entered the chat::
Family. Food waste saddens me more than just about anything. It…it just…stings.
When you start baking all the time (if you haven't already), proper storage containers for raw ingredients like flour and sugar will be key. True, once you're baking 4-5 times a week, you'll consume flour and sugar and a scarily rapid rate, but that's probably about the time you'll realize that you can buy these ingredients from restaurant suppliers.
You'll want somewhere to store this:
That's where my favorite Cambro containers come through like a champion. They seal tightly, come in a range of sizes, and they keep flour and sugar fresh for a long time. Because I have these, I can buy flour and sugar in bulk and have a great place to store it!
Once you get serious about baking, being able to buy in bulk is so important. Having proper storage for those bulk ingredients will be so helpful for making those bulk dollars stretch.
Conclusion
It took a while for these gadgets and tools to become part of my working baking repertoire, but once they did, I noticed big improvements in my baking. They each solved a big problem with a small effort, and collectively led to huge improvements in my overall baking.
Are you going to try one or more of these fun gadgets? Let me know in the comments below! And while you're here, go ahead and subscribe!
---