Hello Friends! If you've spent any time bopping around on this site (first of all, thank you for that), you know that I have a thing for pound/bundt cakes. So, today, I figured I'd quickly tackle what is easily one of the most asked questions in my inboxes:
What kind of bundt pan is that? And where did you get it?
Okay that's two questions. But I have answers to both of them right in this blog post!
In this Post:
Spoiler Alert: They're All NordicWare
I love the look of a precision bundt cake. The more crevices and angles a bundt pan has, the more I love it. There's just something about a centerpiece bundt cake that makes every occasion more special to me.
I've used a lot of bundt pans brands over the years, and I can confidently say that NordicWare bundt pans are my absolute favorite. I love the precision and beauty of NordicWare designs. I put them through their paces in my kitchen and they are so well made. They are works of art all by themselves, but they create cakes that are just as beautiful.
Technically, they are outstanding pans. They heat evenly and give the outside of my bundt cakes a beautiful crust. They're dependable in a 325°F oven, and that's important when you're trusting the vessel that's going to transform your hard-earned batter to the quintessential pound cake.
If you grease them properly (you can see my technique right here), and if you take care of them, they'll be beautiful heirloom pieces for you to hand to the next generation.
Let's talk about my current favorites, shall we?
*This post contains affiliate links to my favorite bundt pans. If you purchase one of these incredible pans from the links that I've provided, I get a small commission and I am eternally grateful for your support!*
The Elegant Party Pan
The NordicWare Elegant Party Bundt Pan creates beautifully shaped, rounded slices. It's perfect for the host who wants to cut even slices at their event, and the uniform way that the final glaze drips over the cake sides is unparalleled.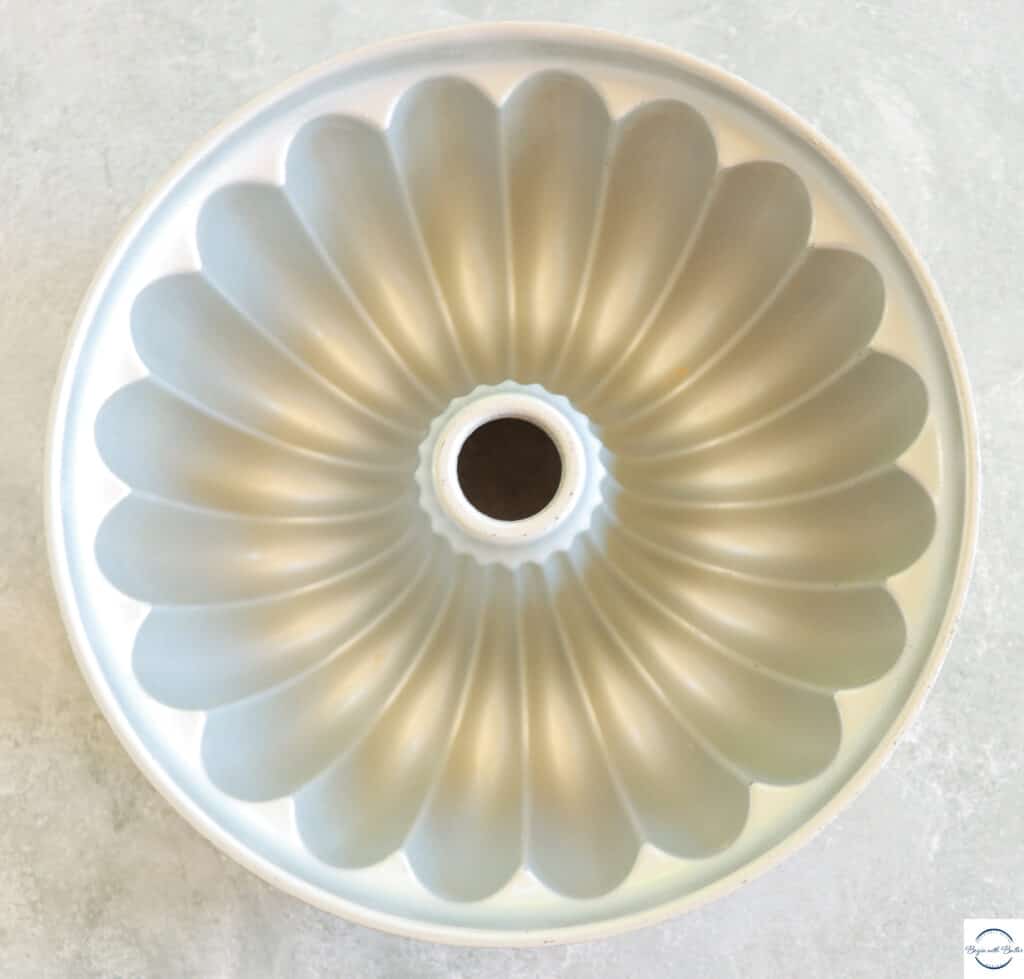 I've used the Elegant Party Bundt Pan for many, many cakes. Most notably, my Snickerdoodle Pound Cake, my Carrot Cake Pound Cake, and my Butter Rum Pound Cake.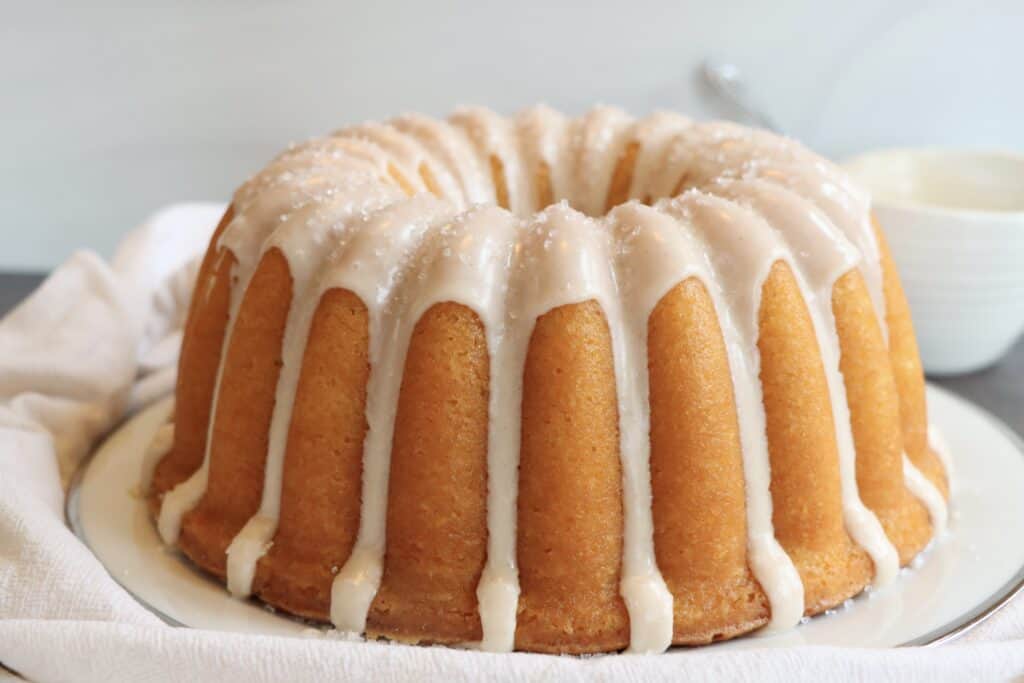 The way that the final glaze cascades down the inside and outside of the cake is just poetic to me. I truly enjoy this pan and look forward to making many, many cakes with it in the future.
The Cut Crystal Cast Bundt Pan
This one takes my breath away. The NordicWare Cut Crystal Cast Bundt Pan is a visually stunning piece of baking equipment, and it makes an absolutely remarkably stunning bundt cake. It gives me the equivalent of Met Gala couture in a cake.
Yes, it is work to prep this beautiful pan for baking. No, I would not recommend using a baking spray to try and get cakes to release from this pan. And yes, I recommend packing your patience as you prep this bundt pan, because if you do?
This is the result:
The detail that I get out of this pan takes my breath away every time. When I really want a mind-blowing centerpiece, this is the pan I reach for every time.
The Fleur de Lis Bundt Pan
The NordicWare Fleur de Lis Bundt Pan was my very first NordicWare Pan, and I have loved the pan and the brand ever since. This pan made me earn my stripes and truly nail down my greasing technique, but it was absolutely worth it.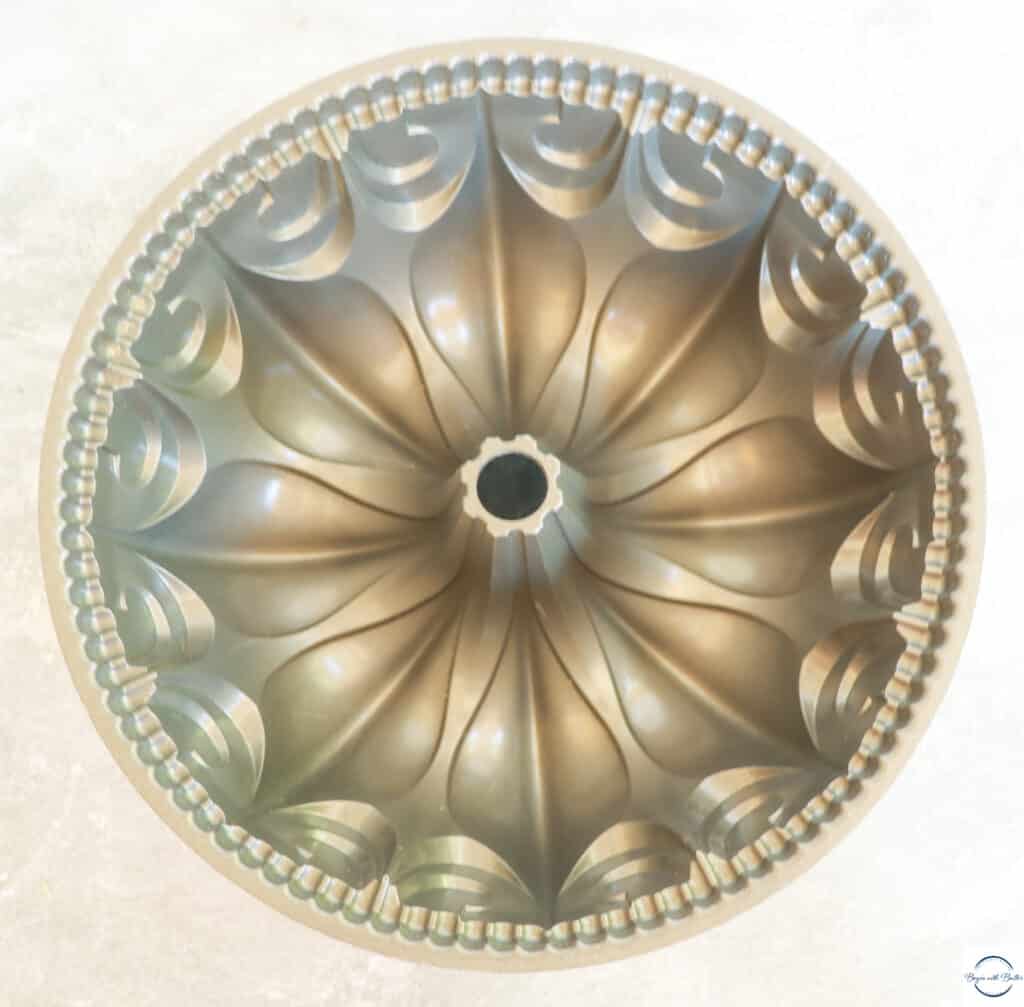 There's something that's just classically beautiful about this pan. When I use it now, it takes me back to those first bundt cakes I made. I was wobbling around like a baby giraffe with those cakes, but my baking confidence grew every time I got a beautifully-detailed cake to release from this incredible bundt pan.
And oh, the cakes!
If you're looking for a patterned bundt pan, and if the Cut Crystal Cast Bundt Pan is a little intimidating right now, start with the Fleur de Lis! I promise you won't be disappointed. This little pan delivers beauty and elegance and the cake that comes out will delight your guests.
The Brilliance Bundt Pan
Sometimes, family, you want both precision and beauty. And that's when I reach for the NordicWare Brilliance Bundt Pan. With its precision peaks, this pan delivers "peak" drama every time I use it. (Told you I'd never miss an opportunity for a pun. ????)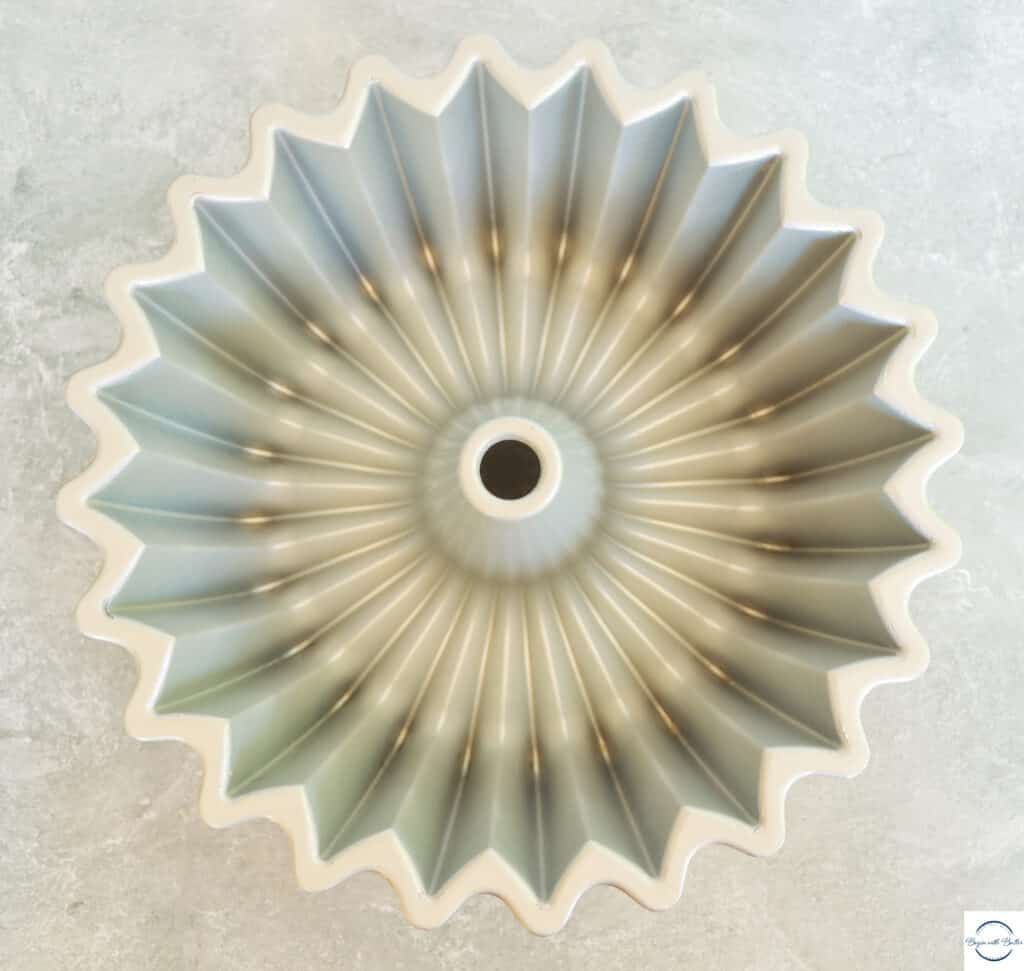 Between greasing the pan and glazing the cake, this pan takes a bit more work. To grease the pan, I really have to get into every deep crevice with a buttered pastry brush and oodles of flour. For the final glaze, I always use my trusty squeeze bottle to get the glaze just right.
But it's worth it.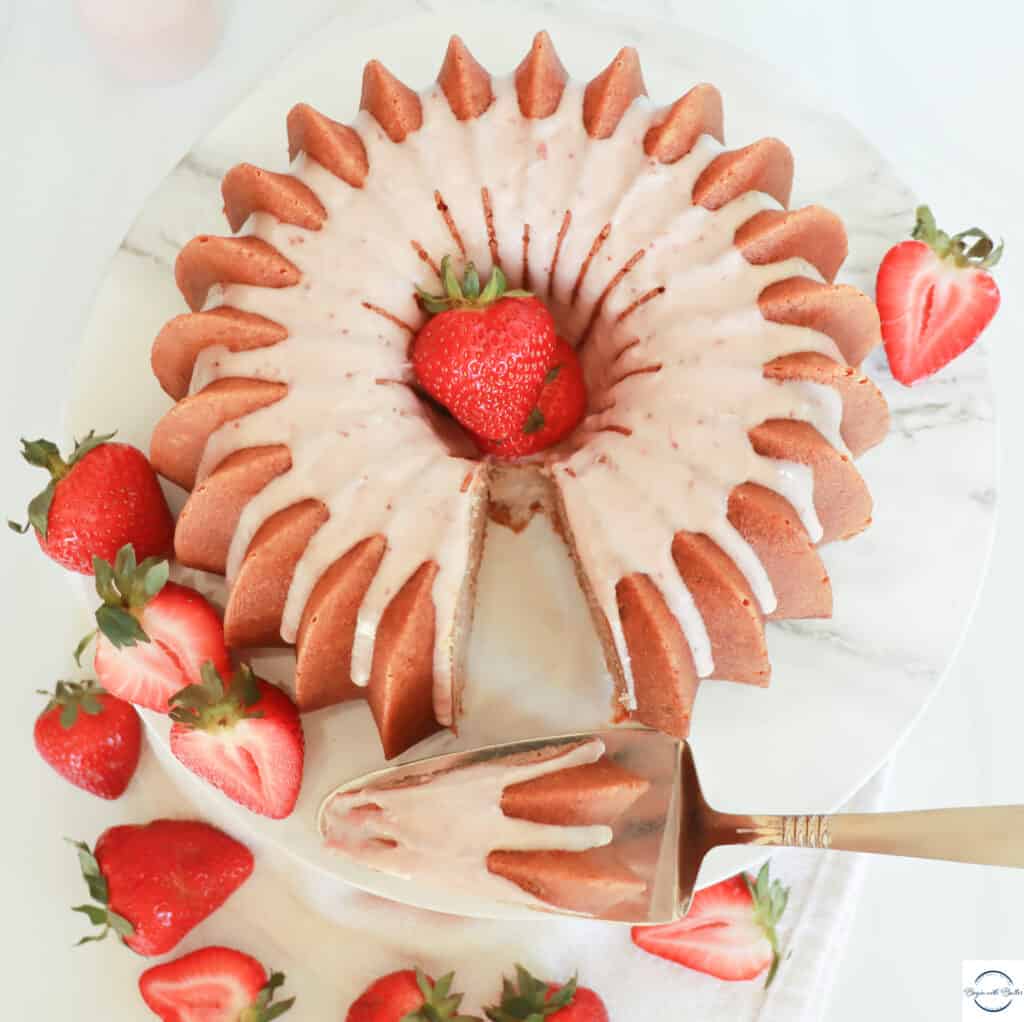 When I say that the cakes that come out of this pan are stunning? Turning out a cake from this pan is always a high moment in my kitchen. And when I do work for my cottage bakery, clients are always ecstatic to receive a bundt cake from this pan.
The Heritage Bundt Pan
Friend, the overhead pictures that this bundt pan creates are a sight to behold.
I'd like to introduce you to…The Heritage Bundt Pan by NordicWare. It's a new addition to my bundt pan collection, and I just adore it!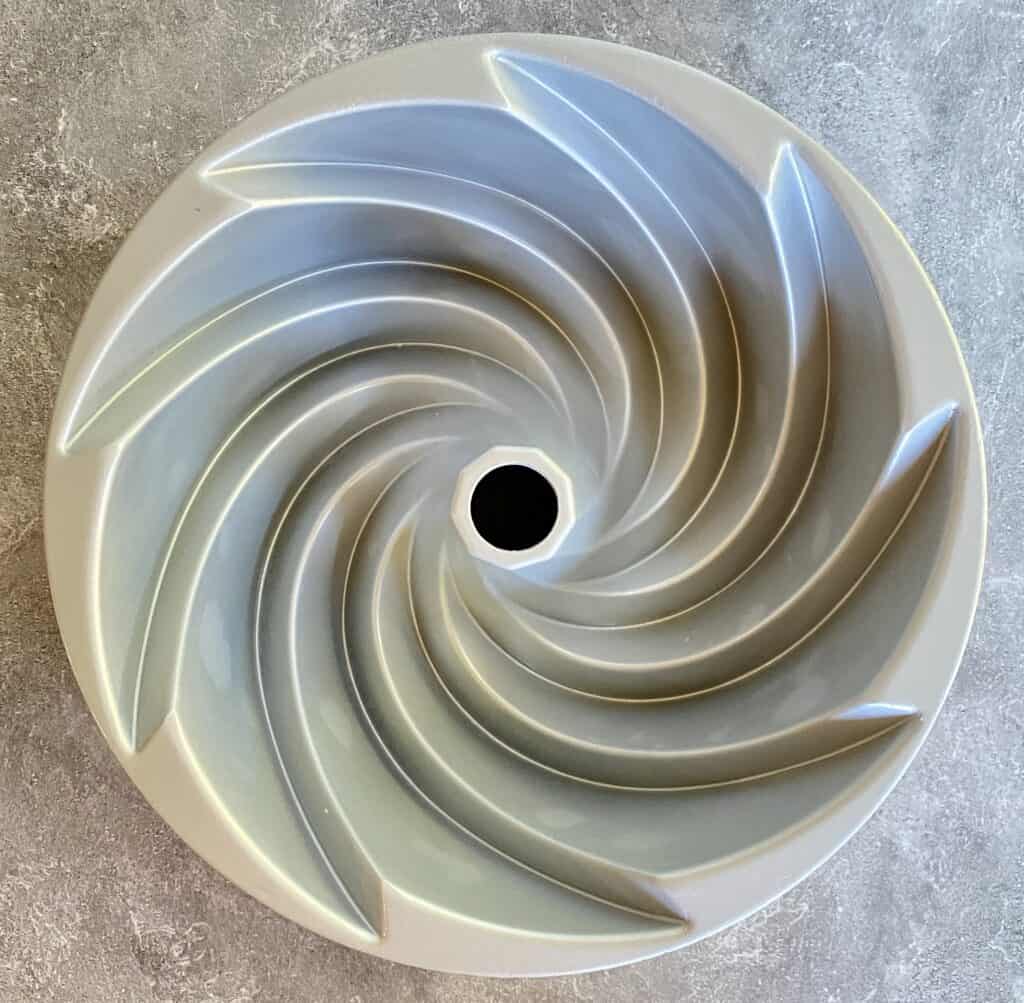 One thing that I noticed immediately was the fact that this pan is substantially easier to grease than any other in my collection. Because the design is much simpler than other NordicWare pans. But friends, it is no less beautiful: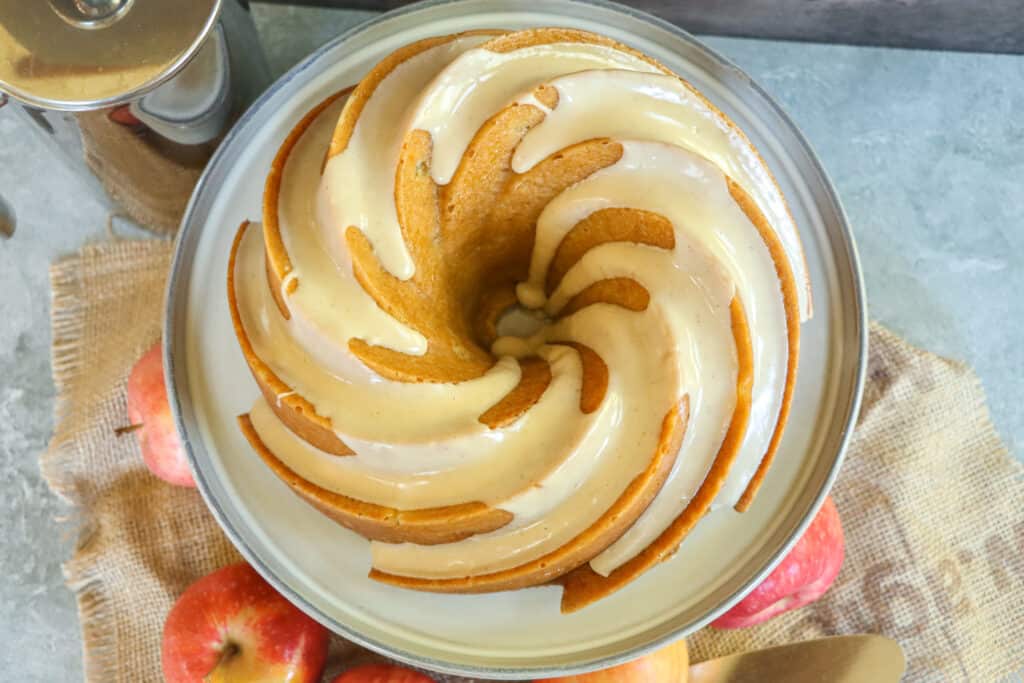 While this bundt pan is new to my collection this fall, I can already tell that it will be in heavy rotation. There is something so beautiful about its simplicity and cannot wait to showcase more of my pound cakes in it this year.
The Bavaria Bundt Pan
If the Heritage Bundt Pan can be celebrated for its simplicity, the Bavaria Bundt Pan must be celebrated for its incredible intricacy. Like the Brilliance, I reach for this pan when I'm feeling fancy and elegant. Because the detail is beyond incredible: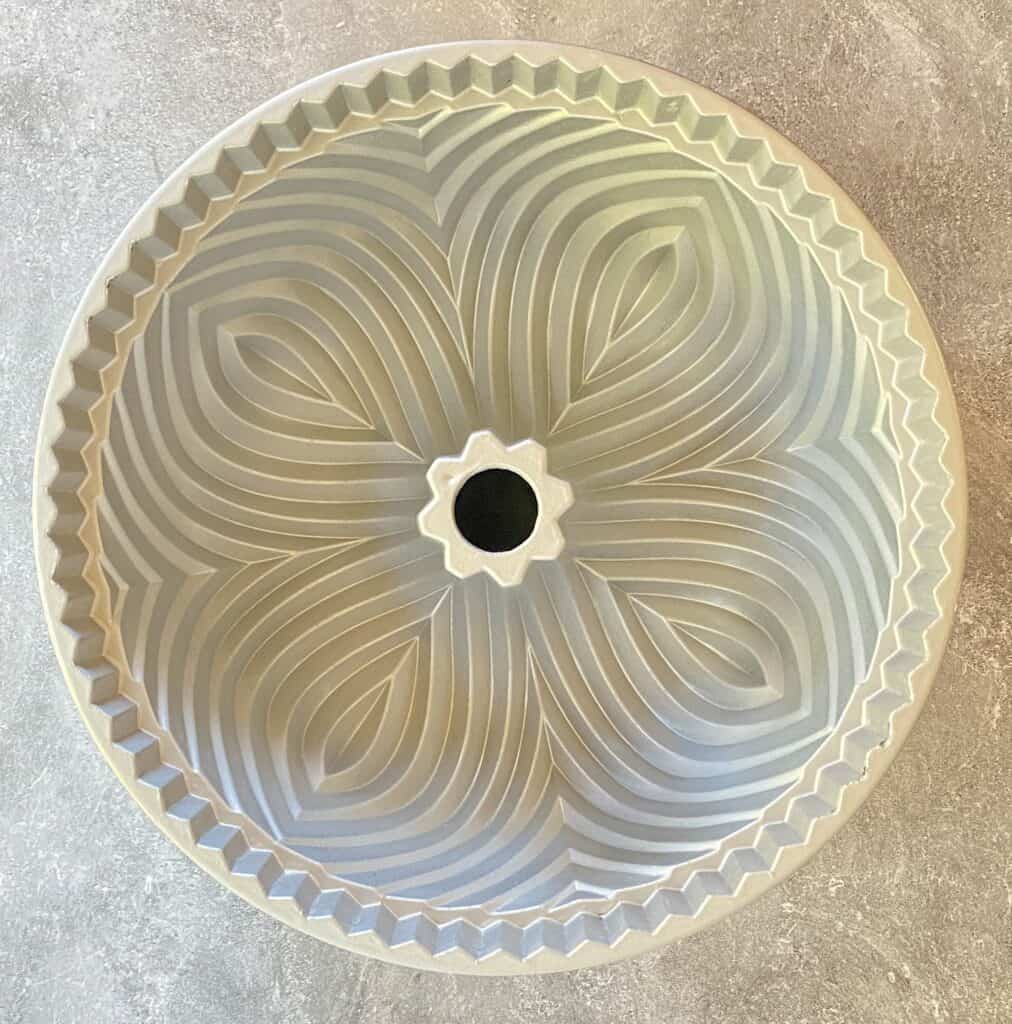 She is also new to my collection, so we're just getting started (and I didn't get a chance to photograph the cakes before we devoured them), but I will definitely update this post when I have proof of the Bavaria's elegance!
I just adore my NordicWare bundt pans, and I hope that this post inspires you to try one of them! I'm continuing to collect them and will update this post with new finds as I fall in love.
Until next time, friend!
Are you following BwB on Instagram?