Friends! The Holidays are here! And that means that it's almost time for the Twelve Days of Pound Cake 2022!
Just to be transparent…I was actually not planning to do the Twelve Days of Pound Cake this year! But my beautiful friend Cammy reached out during Office Hours a few weeks ago and said that The Twelve Days of Pound Cake was "all she wanted" for the holidays and HOW COULD I NOT?
One thing I have is oodles and oodles of creativity when it comes to pound cakes, so The Twelve Days of Pound Cake is a GO this year!
What is the Twelve Days of Pound Cake?
Twelve different pound cake recipes. On my blog. In twelve days. Twelve pound cake posts that will give you inspiration for your November and December holiday tables!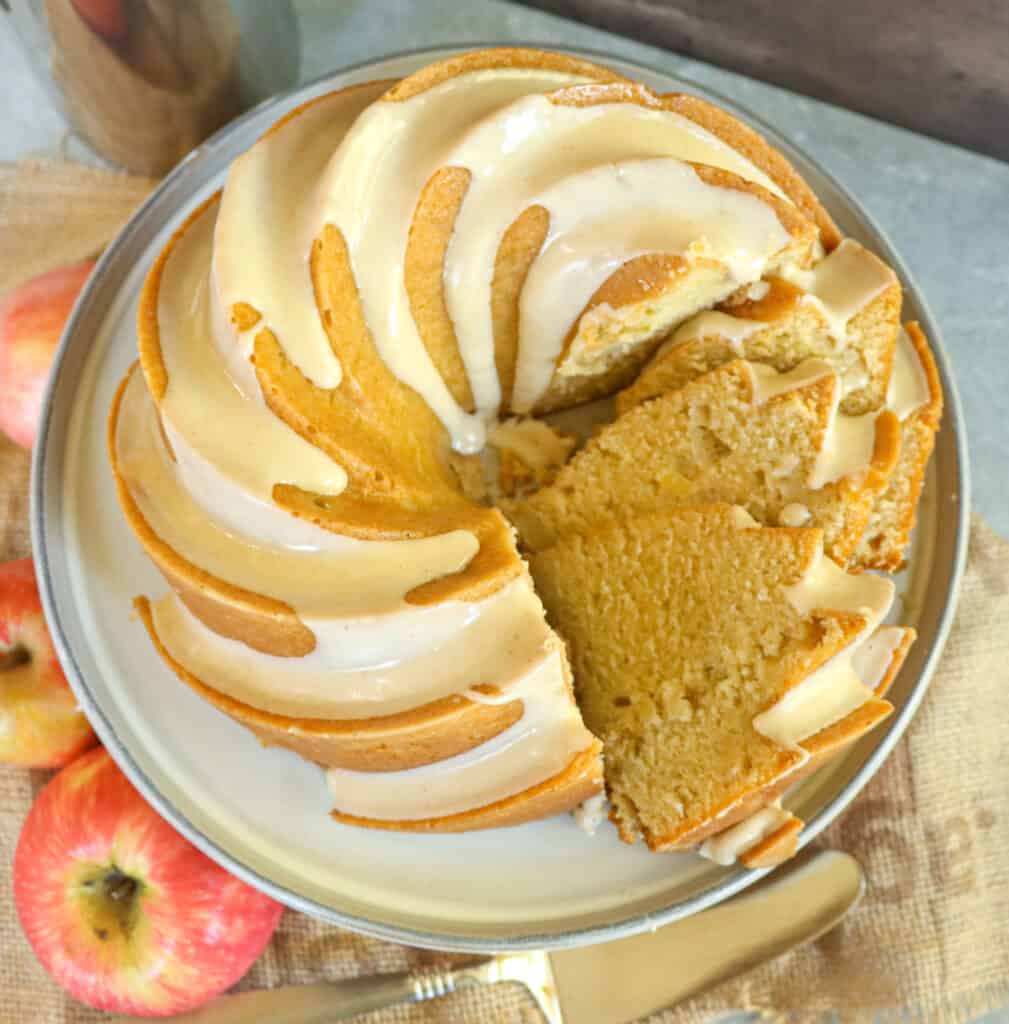 Some of them are more fussy. Some of them are super easy. All of them are gorgeous, show-stopping cakes that will earn you the coveted center spot on your holiday dessert table.
Want to make the absolute best pound cakes of your life this holiday season? Check out the incredible, 5-star Perfect Pound Cakes Encore class! It's live at the Begin with Butter Home Baking Academy right now! And, best of all, you can take the class on your schedule!
Do I Need Any Special Equipment for the Event?
Nope! While there are a few pieces of specific equipment that are necessary for pound cakes, I bet you have most (if not all!) of the equipment already!
Want help figuring out what you need? Check out these two BwB posts:
When Does the Event Start?
The event goes from November 5th until November 16th! Last year's only question was "why didn't you start in time for Thanksgiving?"
I heard you all, Family. You'll have all of the pound cakes in time for both Thanksgiving and December holidays this year!
What Cakes are Part of This Year's Twelve Days of Pound Cake Event?
That's a secret! ????
EXCEPT FOR ONE.
When coming up with the playlist for this year's event, I wanted you all to have a say in one of the recipes! After a heated vote in my Instagram stories, you all selected a Cinnamon Roll Pound Cake, and when I say I cannot wait to show you all this cake..
I CANNOT WAIT.
The rest of the playlist, Family? You're going to have to wait. ???? But I promise it will be worth it!
What's the Best Way to Get Ready for the Twelve Days of Pound Cake?
Great question! I'd love to tell you.
On October 29th, I taught the Perfect Pound Cakes Encore class! If you want to approach any of the pound cakes in this year's event with absolute confidence, then you'll want to grab the replay of this fun, interactive class!
In the Perfect Pound Cakes Encore, we covered:
How to make an oil-based pound cake with perfect texture (and not make a mess!);
How to cream butter and sugar perfectly so that you get that perfect pound cake texture every time;
My secrets for greasing bundt pans that release perfectly and look incredible;
Every tip that I use to create the most delectable and beautiful pound cakes every time.
Students asked incredible questions during class, which helped deepen their understanding of pound cakes and baking in general!
OH! And there were freebies! Students received a free equipment e-book that will set them up for pound cake success, AND received a first-look recipe! And you can get these too!
Here's what some of my students said about Perfect Pound Cakes!
Shani effortlessly takes you from self-doubt to knowing that you can bake like a professional with the right guidance and techniques. She holds NOTHING back and answers EVERY question and at all times holding your hands with a smile and patience. Highly recommend you make that investment… Perfection guaranteed!!!
Want to get the absolute most out of the Twelve Days of Pound Cakes? Want to be the one who brings the most amazing pound cake to your holiday events this year? Come join us in the Perfect Pound Cakes Encore class!
Thank you all for being such an amazing part of the Begin with Butter Community! See you soon! Hope you're ready for this year's Twelve Days of Pound Cakes event, because I'm beyond excited to bring it to you!
Check out the Pound Cakes from this Year's Twelve Days of Pound Cake Event!