Friends. Today is the day and I am beyond thrilled. While I missed National Cookie Day by a country mile (????), I am finally here to share THE BwB Snickerdoodle Cookie!
::insert squeaky squeal/giggle right here::
This is the cookie in the heaviest rotation in my home. It's enjoyed by children and parents alike, so when I want an opportunity to make ONE dessert (because yes, I am a short-order cook with desserts for my family too ????), this snickerdoodle recipe is the one I pull out of my back pocket.
And it's AMAZING.
About THE BwB Snickerdoodle Cookie
Listen, Friends. I'm a red-blooded human being just like you, and I love a chocolate chip cookie. But snickerdoodles have always been my favorite. That being said, it's hard to find a great snickerdoodle cookie. For some reason, so many of them just don't scratch that itch, if you get my drift.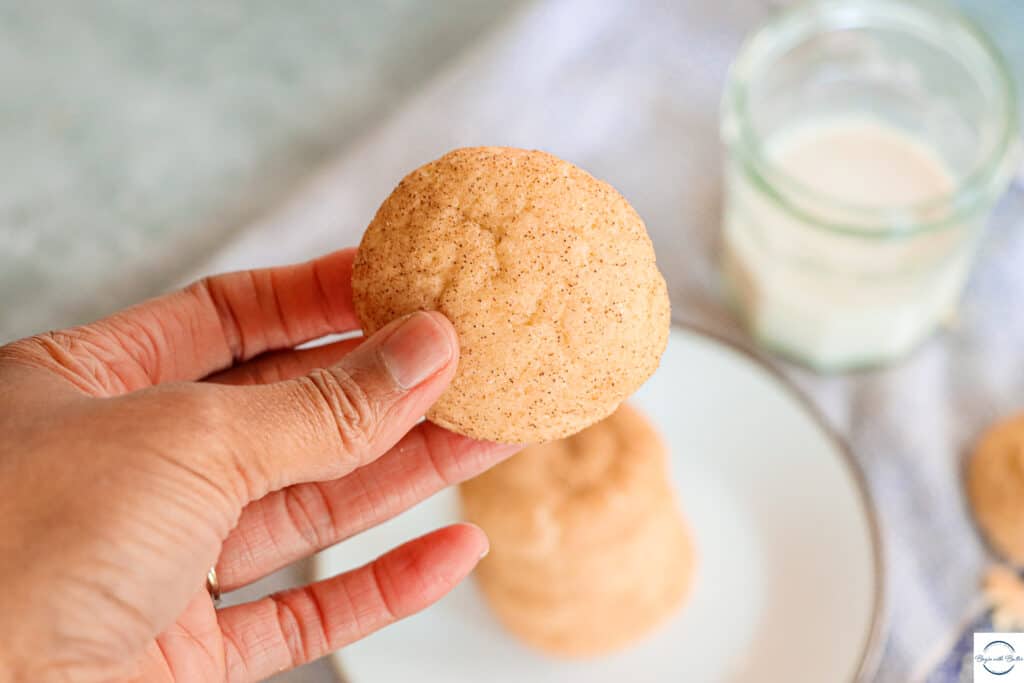 A snickerdoodle is not a sugar cookie. I love a sugar cookie, but they are not the same. And too many snickerdoodles are just sugar cookies covered in cinnamon sugar.
This cookie…is not that. ????
This cookie is buttery, but also fluffy thanks to the cream cheese. It is cinnamon to its core, and it's finished with a perfect cinnamon sugar. Of course there's cream of tartar (because it's not a sugar cookie), which adds the slightest tang to this incredible cookie and gives it its distinctive flavor.
It's a snickerdoodle done right. And I am so proud of this cookie that I've kept this recipe a closely guarded secret.
But no more. Now it's yours. ????
The Ingredients in THE BwB Snickerdoodle Cookie
The ingredients list might look a little long for this cookie, but I promise that everything plays a part:
Granulated Sugar: The granulated sugar in this recipe doesn't have any molasses in it, like brown sugar does. Molasses would cover up the beautiful tang from the cream of tartar, and we don't want that. In addition to adding sweetness, the granulated sugar contributes to caramelization of these perfect cookies.
Unsalted Butter: This cookie is beautifully buttery in flavor. Because we want to showcase this flavor, I recommend using high-quality butter (cultured works beautifully in this recipe! Want to know what I'm talking about when I say "cultured butter"? Take a look at this blog post about butter!)
Cream Cheese: Cream cheese lends a wonderful texture to these cookies that cannot be beat. If you have a difficult time sourcing cream cheese, you can omit it and replace with butter. But you're missing out on one of the best elements of these cookies!
All-Purpose Flour: All-purpose flour gives these amazing cookies their perfectly delicate structure. But there is a definite way to incorporate flour into cookies; I often call flour the frenemy of cookies. (Want to know all of my cookie techniques, and get some amazing cookie recipes? Take a look at my Holiday Cookie Party here!)
Salt: All baked goods need some level of salt, and that's doubly true for sweet baked goods. Salt counteracts sweet and keeps sweet things from going too sweet (which is a thing!). The 1/2 teaspoon in this recipe goes a very long way.
Cornstarch: Remember when I said that all-purpose flour is the frenemy of cookies? Well, to help the relationship, I added cornstarch to this recipe. Cornstarch helps with the texture of the cookies, and also helps to slow down gluten development, leaving us with a pillowy-soft, delightfully textured cookie.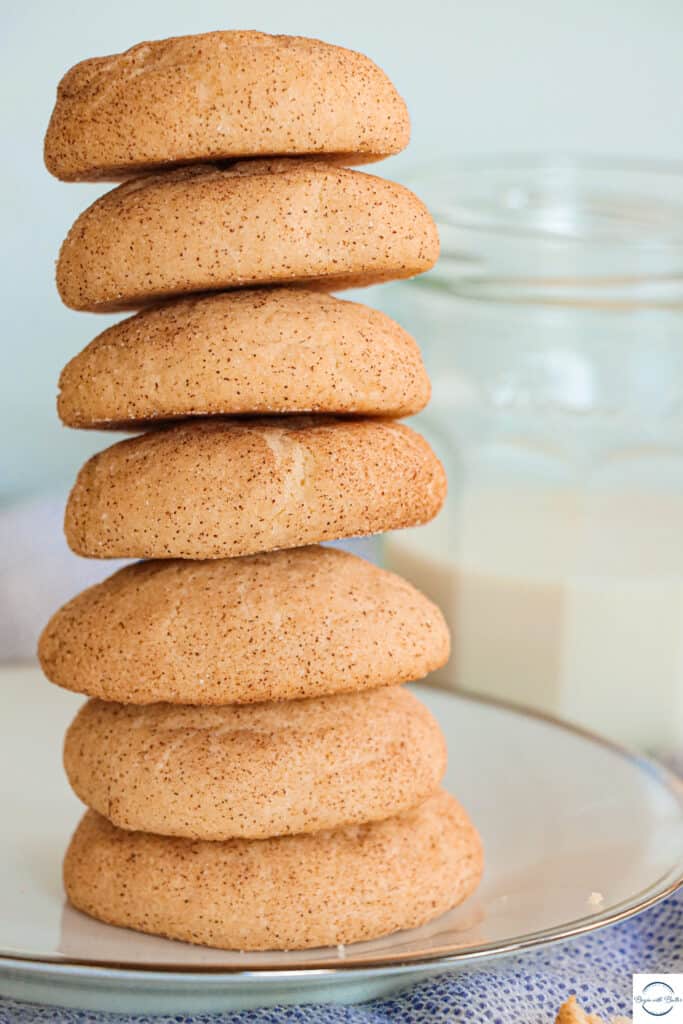 Cream of Tartar: Friends, I am firmly in the "it's not a snickerdoodle cookie if there is not cream of tartar" camp. There's a distinct flavor that is the glorious snickerdoodle. That flavor cannot be achieved without cream of tartar and I will not be moved from this position. ????
Cinnamon: In previous iterations of this recipe, I omitted cinnamon from the cookie itself. That, friends, was a mistake. I've rectified it now. A little goes a long way, though, so make sure to measure it carefully! You'll be using it in two preparations (the dough and the cinnamon sugar coating), so heavy-handedness is not your friend here.
Vanilla Extract: Two teaspoons make this cookie very happy. Use great (pure) vanilla extract, not "vanilla flavoring" for this recipe. You will not regret it.
Egg: This recipe uses ONE egg. After making pound cakes with five and six eggs each, this was a welcome change. You do not need more than the one egg for this recipe unless you double it (which I've done with great success by the way!). The fatty yolk adds amazing flavor, and the protein-rich egg white helps with the puffy, gorgeous texture.
Beginners Start Here
If you're new to baking, or if you want to learn how to do some of the more tricky baking techniques, here are a couple of super helpful articles from the BwB site that will help you get set up for success with THE BwB Snickerdoodle Cookie (and I cannot say that without a HUGE smile on my face!).
These resources are super helpful to help you build consistency and confidence on your baking journey. Happy Reading!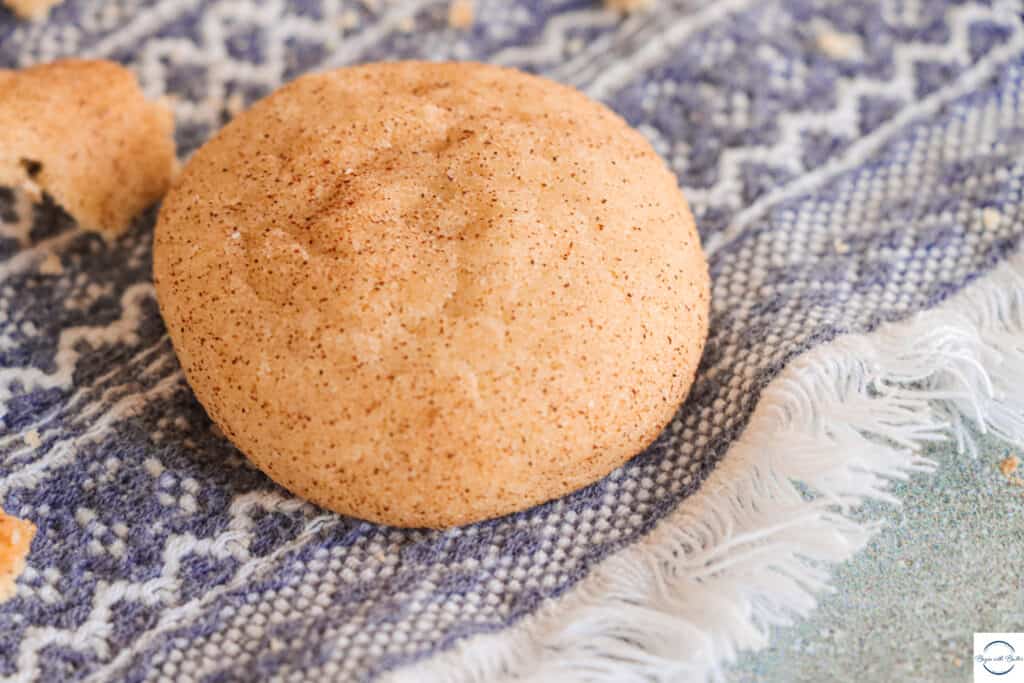 Important Tools Used in THE BwB Snickerdoodle Cookie
Below, you'll find some tools that I used for this pound cake. These are the tools that I use all the time in my own kitchen.
**I get paid a small commission if you purchase directly from these links, but they are truly amazing products that you'll find in my kitchen.**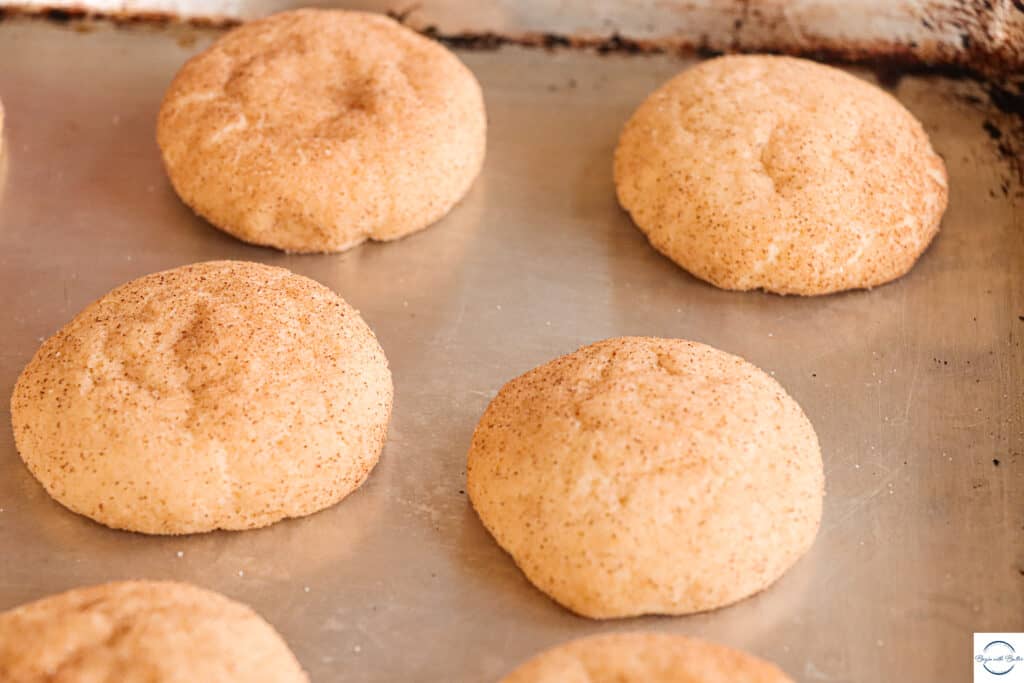 If you have them already, great! Think of this as a checklist to help you build the confidence that you'll need to execute this recipe!
It's so special that I get to share this recipe with you all the day after National Cookie Day! ????
But hey, better late than never, amirite?
Enjoy THE BwB Snickerdoodle Cookie, Friends! See you soon!
Print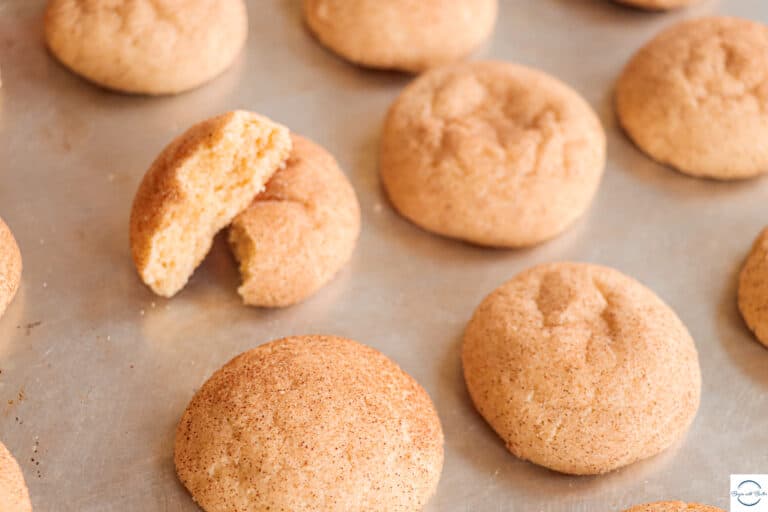 THE BwB Snickerdoodle Cookie
This pillowy-soft snickerdoodle is the snickerdoodle of my DREAMS.  Y'all have waited a long time for this recipe and now it's here for you to enjoy!
Total Time:

~2 hours (with resting time)

Yield:

24

–

30

cookies with a 1″ scoop

1

x
For the Dough:
200

g

(1 c) granulated sugar

114

g

(1/2 c) butter, room temperature

114

g

(1/2 c) full-fat cream cheese, room temperature

1

egg, room temperature

2 tsp

pure vanilla extract

320

g

(2.5 c) all-purpose flour

1/2 tsp

salt

1/4 tsp

cornstarch

1/2 tsp

baking soda

1/2 tsp

cream of tartar

1/4 tsp

cinnamon
For the Cinnamon Sugar Topping:
50

g

(1/4 c) granulated sugar

1 tsp

cinnamon
Instructions
Add butter and cream cheese and mix until smooth and combined.

  

Add the granulated sugar to the butter/cream cheese mixture and mix on medium speed until light and fluffy.  Scrape your mixing bowl as needed to ensure that the fats and sugar are evenly incorporated.
Add the egg and mix until completely combined.
Add vanilla extract and mix until completely combined.

 

Scrape the sides and bottom of your mixing bowl as needed.
Sift together flour, salt, cornstarch, cream of tartar, baking soda and cinnamon.

 

Add the flour mixture to the butter/sugar mixture in two batches, mixing with a machine only until the mixture reaches a dough consistency.  Finish combining with a very stiff spatula.
Place dough in a bowl.  Cover and refrigerate for at least an hour, but up to 36 hours.

 

To bake: preheat your oven to 350°F (convection is best).

 

An oven thermometer will help you determine if your oven is the right temperature.

 

If using a standard oven, you still want to bake at 350°F.
Remove dough from refrigerator.

 

After removing the dough from the refrigerator, make the cinnamon sugar by mixing the granulated sugar and cinnamon in a small bowl and stirring to combine.
Use a small (1") cookie scoop (like

this one

!) to scoop out evenly-sized portions of dough.

 

Form a ball with the dough and then roll each ball in the cinnamon sugar mixture.
Place cookies (up to 6) on a cookie sheet.
Use a flat—bottomed cup to gently press the cookies down into flat discs.

 

Only press until the cookie starts to resist.

 

Pressing too hard at this point will cause the sides to crack.
Bake cookies for 8 minutes, turning at the halfway mark.

 

If using a convection function, try switching racks for your cookies at the halfway mark as well.
Cookies are complete when the top is puffy and set and they are ever-so-slightly brown around the edges.

 

Watch the first batch to check the timing!

 

You are looking for the first hint of caramelization, not browning all around.
Remove from the oven and allow to rest on the cookie sheet for 3 minutes.

 

Remove to a wire rack to cool completely and enjoy!
Notes
This recipe can be doubled very easily.  Friends, you'll want to make many double batches of this recipe.
You'll definitely want to weigh your ingredients for the best chance of success!  Weighing yields the most consistent baking results.
Need more cookie instruction so that you can become proficient at this and all cookie recipes?  Check out the Holiday Cookie Party!
Author:

Prep Time:

15 minutes

Cook Time:

8 minutes

Category:

Dessert

Cuisine:

American