Early morning and late-night bakers, unite! We might not agree on when we should be in the kitchen, but we can all agree that this Special Occasion Cinnamon Roll is the bake that we'll happily get up/stay up for. ????
It's probably unhealthy to say that I have a serious crush on a food. But I have a serious crush on this cinnamon roll. And I am not sorry.
About this Special Occasion Cinnamon Roll
This cinnamon roll uses a pre-fermentation sponge. Friend. That is just a fancy way of saying that it takes an extra step to make these cinnamon rolls. It's not onerous or difficult. It's just…extra.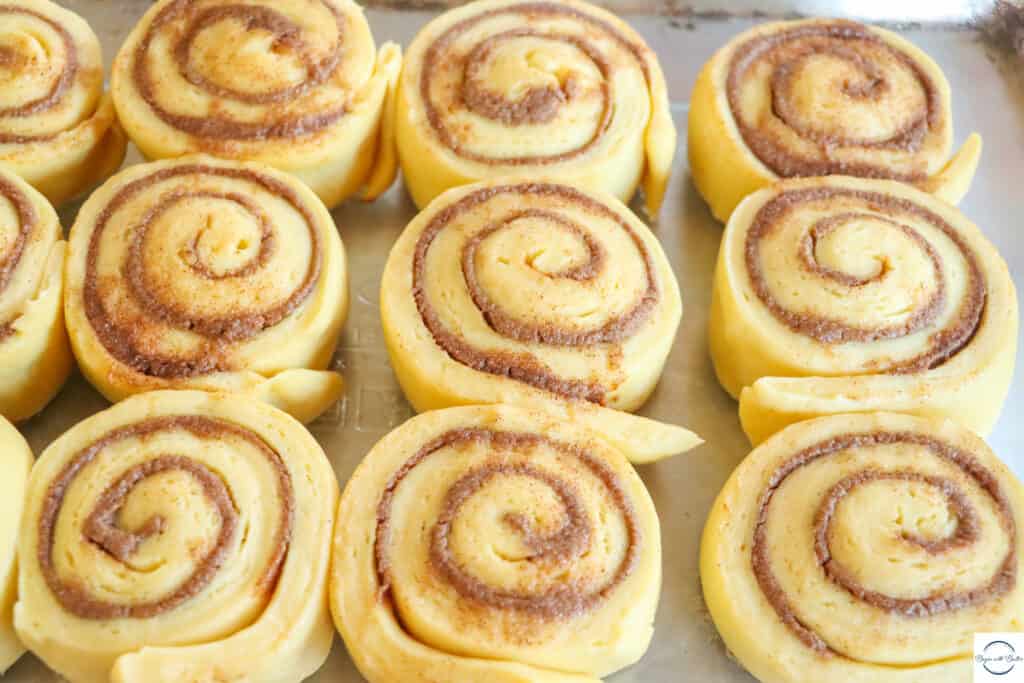 And for as amazingly delightful as these Special Occasion Cinnamon Rolls turn out, that teensy extra step is beyond worth it. The sponge makes these cinnies lighter than air, yet stronger than a typical cinnamon roll dough without becoming tough. There's also an incredible depth of flavor that you get from the simple sponge that lets you know that this is a special event.
These Special Occasion Cinnamon Rolls will melt right in your mouth and that is just the most incredible thing ever.
Special Occasion Cinnamon Roll — Dough Ingredients
All-Purpose Flour: I tested this recipe with both bread flour and all-purpose flour. I found that the bread flour gave the cinnamon rolls a much tougher texture, and that wasn't what I was trying to achieve. The lower protein content of all-purpose flour was perfect for this task!
Granulated Sugar: This enriched dough uses very little granulated sugar. I chose granulated sugar in this particular dough because I wanted beautiful caramelization and a kiss of sweetness. Mission accomplished. ????
Kosher Salt: Salt is very important in any pastry; it balances the sugar and keeps the pastry from becoming cloyingly sweet. If using table salt for this recipe, cut the amount in half.
Whole Milk: Whole milk adds richness to this beautiful dough. You'll use all of it in the initial sponge phase, but don't be scared!
Eggs: This dough uses four whole eggs and two egg yolks. The protein in the egg whites adds a hint of liquid and structure to the cinnamon rolls, while the fatty yolks add incredibly delicious flavor. I mean, the color of the dough says it all: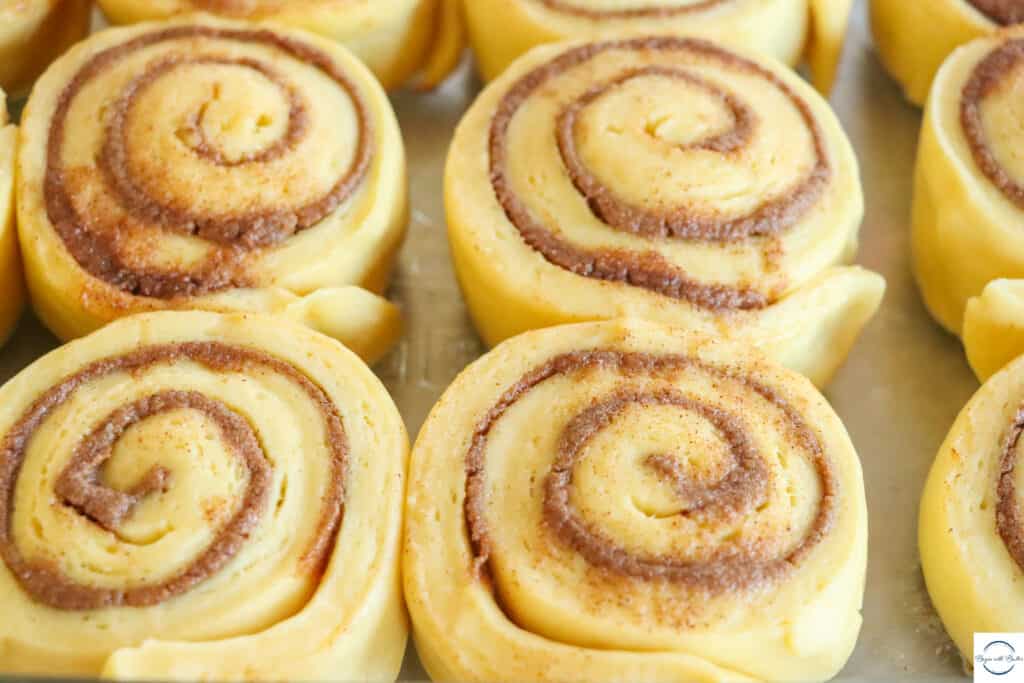 Unsalted Butter: This is a recipe for that special butter you've been holding onto all year. This dough is actually a brioche, and the quality of the brioche can directly be impacted by the quality of the butter. You'll want the good stuff here.
Instant Yeast: I used SAF Instant Yeast for this recipe, as I do for most bread recipes. If you'd prefer to use active dry yeast, just increase the rising and proving times by 10-15 minutes (and keep an eye on your dough!).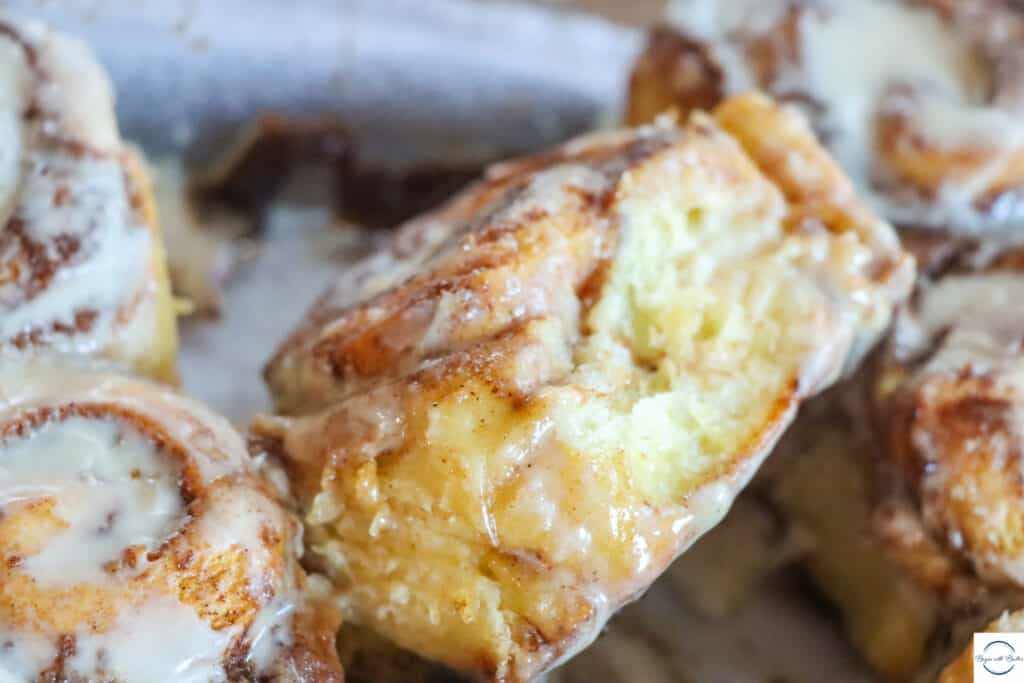 Beginners Start Here
If you're new to baking, or if you want to become more consistent with bread in general, here are a couple of super helpful articles from the BwB site that will help you get set up for success with these Special Occasion Cinnamon Rolls.
These resources are super helpful to help you build consistency and confidence on your baking journey. Happy Reading!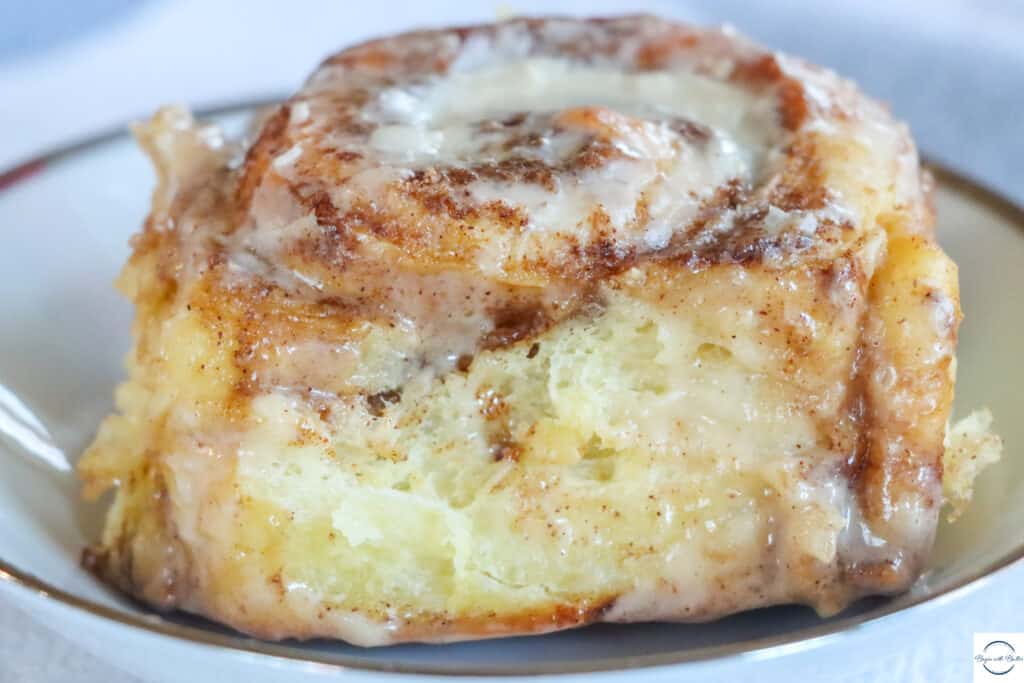 Important Tools Used in these Special Occasion Cinnamon Rolls
Below, you'll find some tools that I used for these Special Occasion Cinnamon Rolls. These are the tools that I use all the time in my own kitchen.
**I get paid a small commission if you purchase directly from these links, but they are truly amazing products that you'll find in my kitchen.**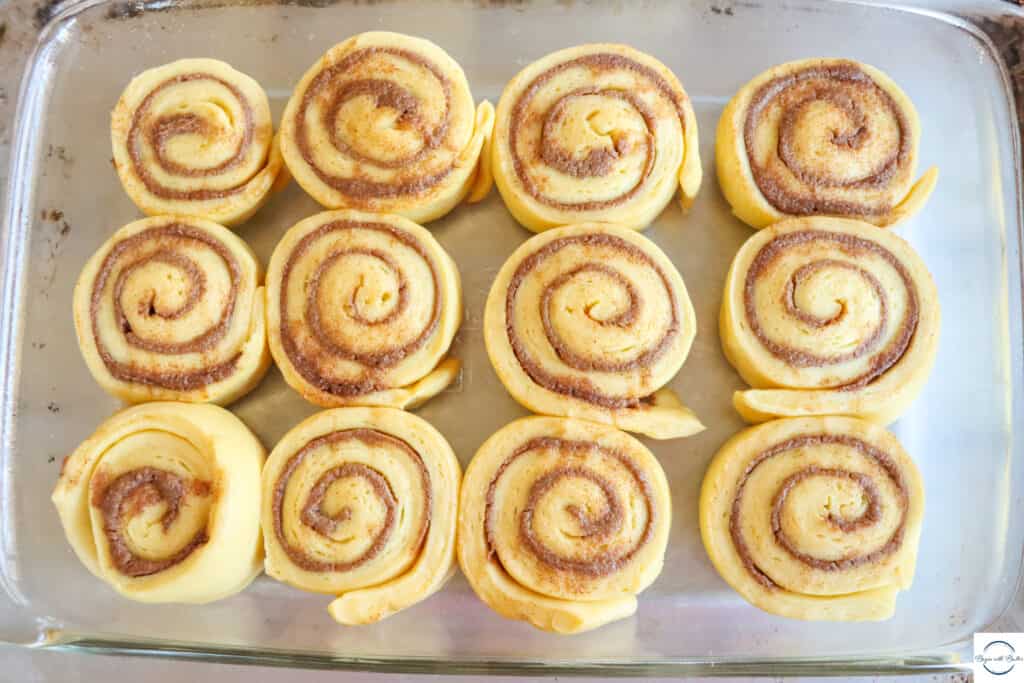 If you have them already, great! Think of this as a checklist to help you build the confidence that you'll need to execute this recipe!
These are the cinnamon rolls that will welcome my family downstairs on Christmas morning. They're a special occasion treat that I only make a few times a year, and I look forward to that early morning, when everyone is asleep and I can enjoy the wonders of the quiet before the Christmas storm, and I'm in my zone making this wonderful treat.
Enjoy the recipe, Friends!
Print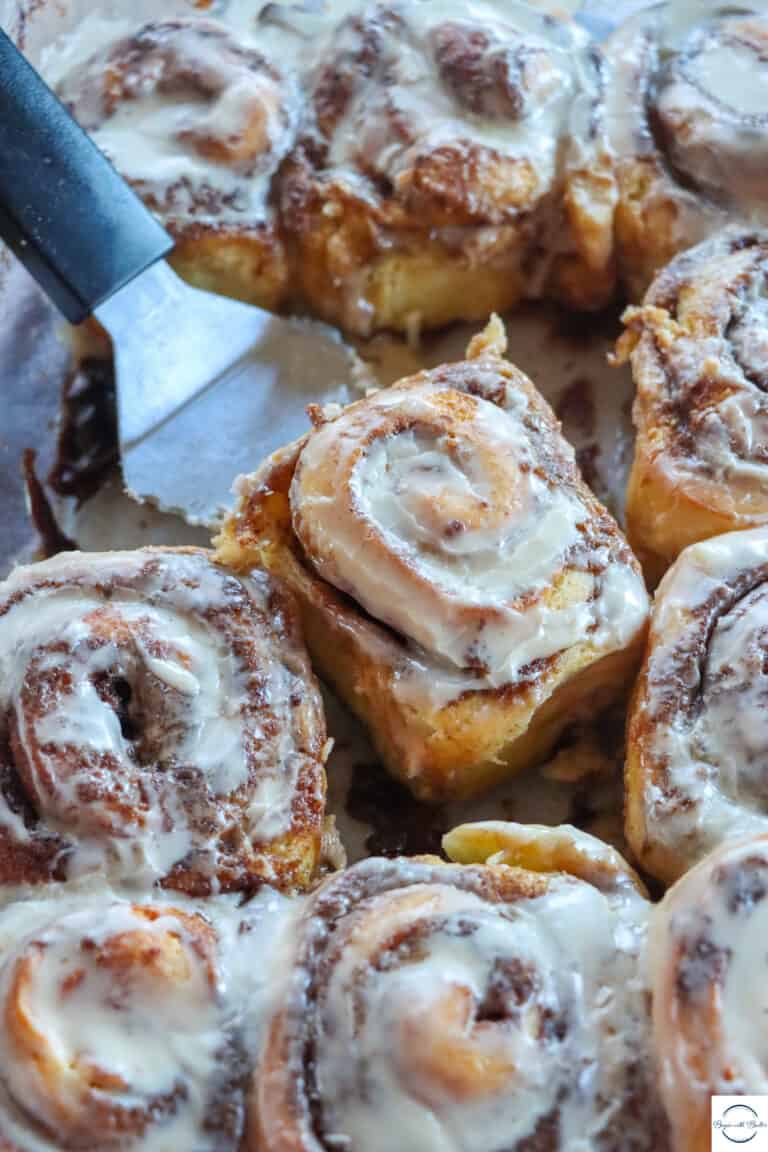 Special Occasion Cinnamon Rolls
Whether you're a late-night baker or an early-morning baker, these Special Occasion Cinnamon Rolls are a special treat for you to give to the ones you love!
Total Time:

~3.5 hours

Yield:

12

rolls

1

x
For the Sponge: 
115

g

(.9 c) all-purpose flour

115

g

(.46 c) whole milk

1 tbsp

yeast
For the Dough:
352

g

(2.75 c) AP flour (See note about flour!)

1 tbsp

salt

2 tbsp

sugar

2

egg yolks

4

large eggs

114

g

(1/2 cup) unsalted butter, room temperature
For the Cinnamon Sugar Filing:
113

g

(1/2 c) butter, melted and cooled (but still liquid)

200

g

(~1 cup) dark brown sugar

1.5 tbsp

cinnamon

1/8 tsp

(pinch) salt
For the Final Glaze:
165

g

(1.5 c) confectioner's sugar

60

g

(1/4 c) cream cheese, room temperature

1 tsp

pure vanilla extract

1 tbsp

whole milk

1/8 tsp

fine sea salt
Instructions
To Make the Sponge:
Warm milk to 85°F-90°F.

 

Add to the bowl of your stand mixer.

 

Add yeast and stir with a rubber spatula to combine.
Add all-purpose flour and stir completely with a rubber spatula to combine.
Cover and allow to rise for 30-60 minutes, or until the sponge is full of holes/bubbles and is one solid piece.
To Make the Dough:
Cut the butter into 1 tbsp cubes and set aside.

 

You won't need them until the rest of the dough has come together, but you want them to be a soft room temperature before they're added to the dough.
Add granulated sugar, eggs, egg yolks, and about 2 cups of the all-purpose flour to the sponge.

 

Stir the ingredients with the flat beater of your stand mixer until combined, and the ingredients are starting to stick together.
Switch to the dough hook of your stand mixer, and begin kneading with the dough hook.

 

Slowly add additional flour, about 1/8 of a cup at a time, until the dough starts to come away from the sides of the bowl.

 

You might not need all of the flour that the recipe calls for.
When the dough comes away from the sides of the mixing bowl, add flour, 1 tbsp at a time, still kneading for at least a minute between additions.

 

The goal is to have a slightly tacky dough that does come away from the sides of the bowl.
If you use all of the flour in the recipe, you should not need more than 3-4 more tablespoons of flour total.

 

At this point, the dough is "finished" when it is ever-so-slightly tacky to the touch, but not sticky.

 

It should also pass the

windowpane test

at this point,

before

you incorporate the butter.
Once the dough passes the windowpane test (the first time), begin adding the butter, one tablespoon at a time.

 

This is the longest part of the dough-making process, so pack your patience!

 

Allow the dough to fully incorporate each tablespoon of butter before adding the next one.

 

The bowl will likely get a buttery coating during this process.

 

That is normal!
When all of the butter is incorporated, allow the dough to knead for another 5-7 minutes on low speed.

 

The dough is complete when it easily passes the windowpane test (again!) and is very pliable.
Spray the mixing bowl with a light coating of cooking spray, and allow the dough to rise, covered with plastic wrap (with a small hole to vent gases), for 45 minutes to an hour, or until doubled in size.

 

You can also use the

finger poke

test so that you can decide whether it needs a few more minutes.
Gently de-gas the dough by pressing down on it in the mixing bowl.

 

Use your fingers to shape the dough into a rough rectangle on your work surface, with the long side of the rectangle facing you.
Use a rolling pin to roll the dough to about 1/2" thickness.

 

Brush melted butter onto the dough.

 

Do not be shy with the butter!

 

But leave butter off of the top 1.5" of the rectangle.

 

This helps the dough stick to itself when you're sealing it!
Sprinkle the brown sugar/cinnamon filling over the top of the buttered part of the dough.

 

Use all of it!

 

You want that ooey gooey goodness in your cinnamon rolls!

 

Press down on the cinnamon/sugar filling once it's sprinkled over the top of the dough.
Starting with the long side of the rectangle that is facing you, tightly roll the cinnamon roll.

 

It probably won't be even, but that's okay!

 

Work slowly and make sure that the roll is as tight as you can possibly make it.
Trim the edges to make the roll an 18-inch log.

 

Cut the log into 1.5" rolls, and place them in a lightly greased 9"x13" baking pan.

 

Cover the baking pan with plastic wrap and allow the cinnamon rolls to proof for about 45 minutes.

 

While the cinnamon rolls are rising, heat your oven to a true 350°F.
Bake the cinnamon rolls in a 350°F oven for 20-25 minutes, or until an instant-read thermometer reads 200°F in the center.
While the cinnamon rolls are baking, make the glaze by first adding the room-temperature cream cheese to a medium bowl and mixing with a hand mixer until the cream cheese is totally smooth.

 

Add the confectioner's sugar, fine sea salt, vanilla extract, and whole milk and mix until the mixture is smooth and creamy.

 

Add to the cinnamon rolls immediately after taking them out of the oven.
Enjoy!
Notes
This recipe absolutely works best with a digital food scale.  Using imperial measurement (measuring cups) to measure your flour for this recipe could end up being quite troublesome.  You don't want an over-floured brioche!
It's possible that you might not need all of the flour that the recipe calls for.  Use the windowpane test to let you know when to stop!  The dough will still be slightly tacky when it's complete, so the windowpane test will be most helpful!
Author:

Prep Time:

1 hour (active)

Cook Time:

20-25 minutes

Category:

Breakfast

Cuisine:

American