There's a lot going on here at Begin with Butter. And it's happening really fast. So fast, that I thought I'd tell you all the updates in one handy dandy place for you so that you could visit all of these new things at your very own pace.
Let's get to it!
The Begin with Butter Home Baking Academy is Now Open!
I'm so excited about the Begin with Butter Home Baking Academy, friends. Because it's the evolution of the next phase of Begin with Butter; to teach the "whys" and "hows" of baking in a fun and approachable way. Up first: cake!
You can get to the BwB Home Baking Academy directly from the BwB website! Just click "Home Baking Academy" in the top menu. Like this!
The BwB Home Baking Academy currently has two cake courses available! First, there's the Creative Cakes Course (USD $97), for those of you who are recipe rebels and want to make your own cake recipes. If your creative gene feels stifled when you're following others' recipes and you want to confidently create your very own cake recipes, then Creative Cakes is perfect for you!
(I, too am a recipe rebel, so I understand you all amazingly well.)
Not ready to create your own cake recipes? No problem! The Perfecting Cake Techniques Course (USD $49) is "perfect" for those of you who struggle to find consistency with others' recipes. In this course, you'll learn how to confidently execute the most important techniques in most cakes. After this course, you'll never ever wonder how to correctly "cream butter and sugar until light and fluffy" ever again (among other things). ???? You'll also learn the all of the techniques that I use to turn out perfect cakes (and happy customers) every time at my cottage bakery, The Gloria Bakery.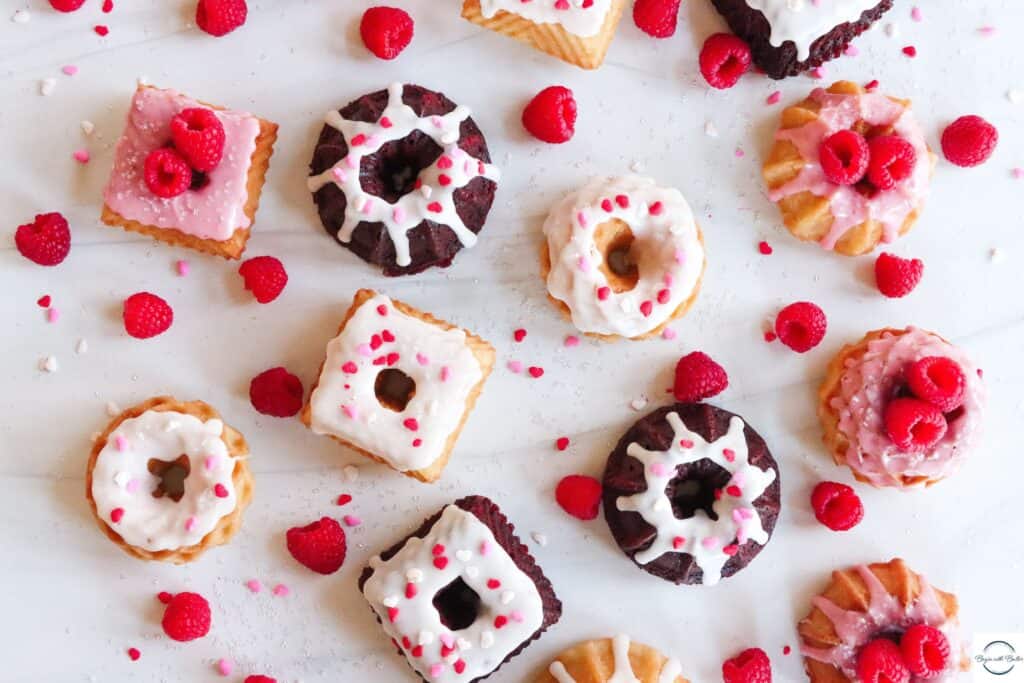 Ready to check out the courses? Click here to get started!
Office Hours–Update!
One of my favorite parts of every week is hosting my weekly Office Hours; they're currently on Wednesdays at 1:00 p.m. EST on Instagram Live. Office Hours are your opportunity to have your most vexing baking questions answered with me live! I usually put out a poll on my Instagram Stories to gather questions a day or two in advance, but in my kitchen, you can always come as you are (and bring your questions with you)! Some people just pop in to watch. And who can forget the impromptu giveaways? ????
Office Hours are always a great time, where we answer questions and do baking demos and do our part to break your biggest and smallest baking barriers. It's grown by leaps and bounds since we started a couple of months ago, but there's been one question that has lingered for about that long:
"Why are you hosting Office Hours at 1:00 on Wednesdays?"
Friends, I've heard you and we are changing the time for Season Two of Office Hours! So, effective July 2, 2022, the next season of Office Hours will move to Saturday mornings at 11 a.m.! Let's make cakes and breakfast pastries together and answer your toughest baking questions in time for your weekend bake.
to see some of our Office Hours so far? Check out this one from April, where we did a Swiss Meringue Buttercream demonstration:
And here's another one from May where we chatted about cookie questions!
These are just a few of the episodes that we've done, and I'm super happy to spend the time with you all each week.
Interested in seeing more Office Hours? Click here to go directly to the Begin with Butter videos tab and see each and every episode we've done! We have one more episode in Season One (on June 15th), then a one-week break to prepare for Season Two!
The New Site!
If you've been here for a while, you might have noticed that we did some redecorating around here. ????
I am beyond thrilled with the new BwB branding and website, and even more than the beauty, it's much more functional!
Here are just a couple of the highlights so far:
Optimized for Mobile
I really wanted every viewer to have the same incredible experience, whether they were on desktop or mobile. So, with this new site, we've optimized the whole thing for our mobile users!
The Recipe Tab is Now Categorized
On the new BwB site, I wanted you to be able to go straight to the recipes you're looking for. So, we categorized the recipes into Cakes, Pound Cakes, Bread, and Finishing Touches to make recipe navigation a breeze:
This is just the beginning of the new Begin with Butter; there are lots of changes coming in the next few months, so keep your eyes peeled! I can't wait to share!
Until next time, Friends!